These lighting systems are ideal for parkland areas, where illumination is required in areas where pedestrian walkways have occasional use.
These has been designed to operate in semi-industrial/commercial applications. Working at full power for 5 minutes at a time via PIR that will determined working times from dusk until dawn.
It will work from a storage facility that provides the power when needed using the Suns solar power to generate energy.
This system can be modified in our factory to provide a different style of illumination using a PIR detection system to illuminate areas when pedestrians move in the range of the sensor.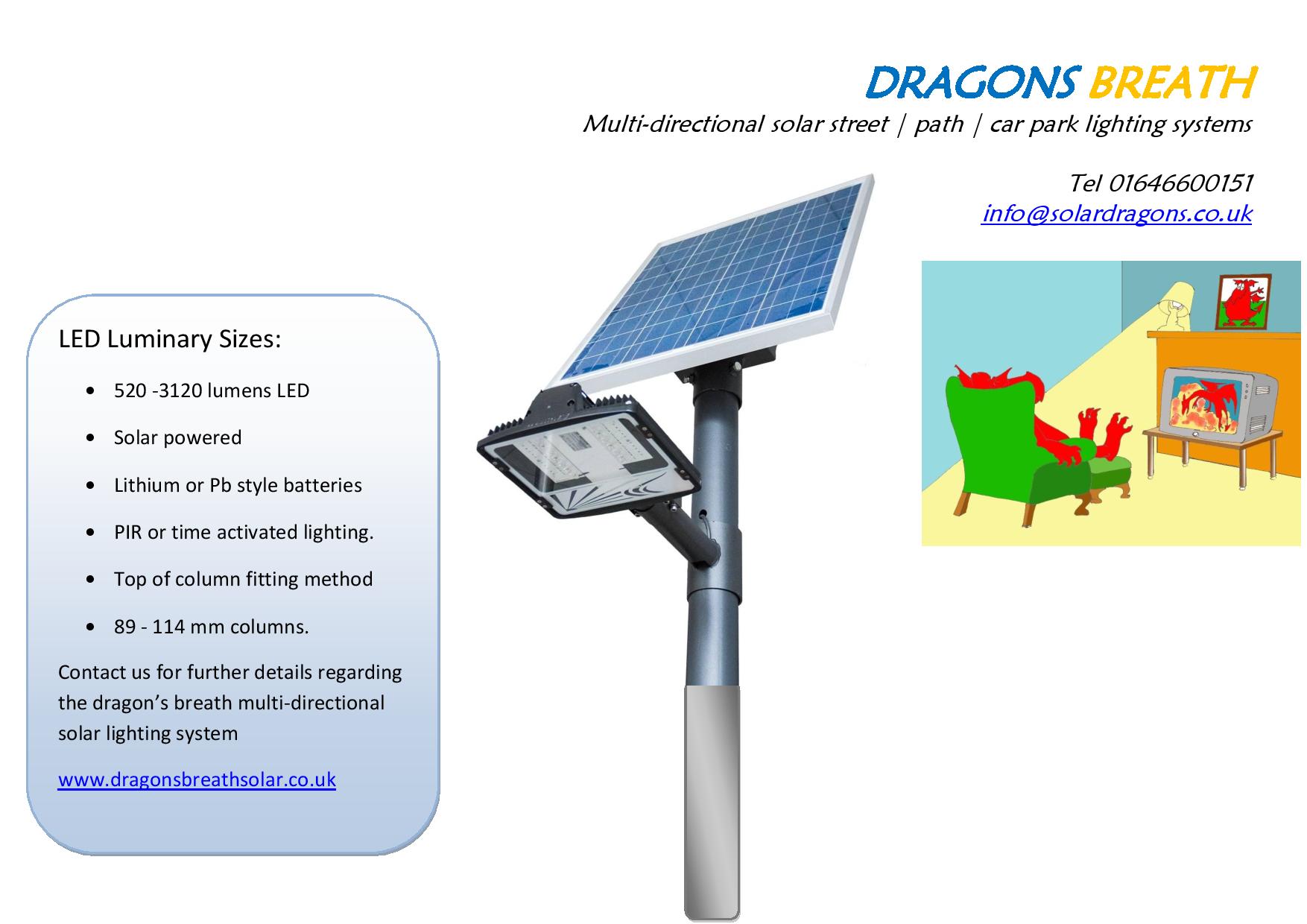 Each one of these solar powered lighting systems will operate for 60,000 hours without any major maintenance using an LED high performance chip sets @ 12w or 18w.
No digging to lay cables
Column height: 4.5m
12-18w LED chip set
Lumens: 1560 - 1950lm
5 years performance guarantee.