Dragons Breath Solar energy store, offer the latest UK designed battery storage systems. These include solar powered street lights, battery storage kits for homes with existing on roof solar panels. This mobile shop window is ideal for renewable battery innovation projects for remote locations. Plus lot's of PV component parts for home energy and DIY idea's.
We offer Fixings kits and equipment parts for any panel size any roof style or ground mounting application. Solar thermal heating parts for servicing or repairs to existing solar hot water heating systems. PV Inverters, controls and batteries for any requirement. Solar PV system spare parts are available for new installations or repairs.
Click on pictures below to view product ranges and prices. These include solar energy powered street lights manufactured to order, solar panel deployment fixings. Energy systems batteries and associated solar parts. Thermal hot water system parts, and educational energy deployment systems. Supply of remote solar applications for off-grid battery backup power supplies, educational energy deployment systems and bespoke lighting kits for street illumination or car parks.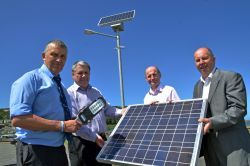 SOLAR ENERGY STREET LIGHTS (CLICK HERE)

SOLAR ROOF FIXING SYSTEMS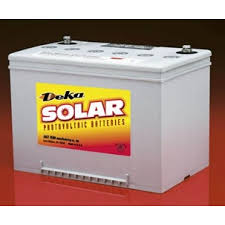 SOLAR BATTERY ENERGY DEPLOYMENT SYSTEMS

SOLAR PV SYSTEMS SPARE PARTS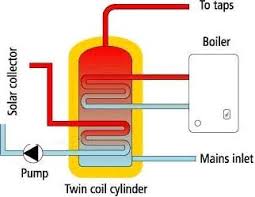 SOLAR THERMAL ENERGY PARTS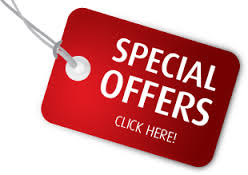 SPECIAL OFFERS
We hope that your visit will help with any questions you may have. If you feel that your ENERGY project requires us to design FIXINGS or offer support, or maybe you need to ask questions regarding a new solar powered battery backup project idea. If you have a problem with the DEPLOYMENT of existing SYSTEMS. Remember we can provide technical assistance for new solar PV installations and remote application projects. We have educational equipment and science kits to help student learn about renewable technologies, such as wind, photovoltaic systems and thermal energy deployment. Plus those solar heating system parts required for maintenance of any thermal installation or deployment of new projects.
This website provides an understanding surrounding the importance of quality when selecting any Renewable Energy System. Motivated by a strong engineering background Dragon's Breath Solar is based in West Wales. Where we provide material resources designed to be at the forefront of Solar Power technology, Creative designs helping manufacturing techniques involved to cope with special purpose equipment. Providing support for some of the World's leading companies. We have the ability of sourcing the best product available if we are unable to produce them ourselves providing a winning combination. Our Moto, we believe 'quality in - quality out'. Remember there are many hidden dangers using alternative energy equipment, but if you follow the right path and use our help then all these issues can be solved. We want to offer a solution for you to get your projects motivated for change. From creating your own small scale DIY projects to lighting up car parks with our Solar Powered Street Lights. We will be happy to start your renewable lifestyle change, Read as many pages as you wish on our web site that are designed to help you understand, these should guide and supply you with everything you need to know. Remember we can provide technical assistance for new exciting remote battery application projects. Solar Street lighting manufacturers - Car park lights - PV Battery storage
please do not hesitate to get in touch.
PLEASE SEE OUR COMPANY PAGES BELOW
- FAQ - Advance in renewable energy - Benefits of renewable energy - Do you clean solar panels - Feed in tariff - Free solar panels - High grade solar panels -Is my house suitable for solar panels - MCS - Planning permission for solar street lights - Solar energy return - Solar lighting - Solar panel cost - Solar panel efficiency - Solar panels in bad weather - Do solar panels increase house prices - Solar panels planning permission - Solar street lights maintenance - UK Sunlight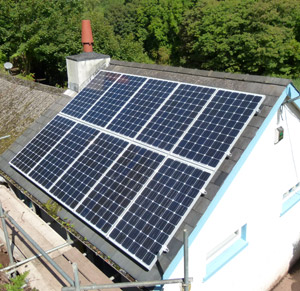 We are happy to anounce that our range of solar panel fixing cover the full K2 selection of parts and full kits. We also offer the Clenergy system in black for those customers who want to provide a completely black roof fixing system.
Spare parts for every eventuality, make sure when you start your solar project that you have spares available.
We can provide every concievable item just look through our portfolio.
Panels, cables, cable couplings, string fuses, DC switches, Inverters, AC switches, meters, lables and fixings.

AC & DC Switches 16A, 20A & 25A
Cables and couplings 4mm & 6mm sizes for safety when linking strings in 25m lengths to suit individual solar panel projects
1000v capacity, double insulated core.
Ends can be supplied separately in MC4 male or female ends and SMA SunClix
Energy meters to record solar performance in single or 3 phase systems.
Lead slates to protect roofs.
String fuses to protect deployment.
Labels to identify solar energy.
Tools to crimp and secure fittings so that they never fail.

We are often confused by the term 'Eco Friendly'. Is it law or just a guideline to sometimes adhere to.
Businesses often claim to be 'Eco Friendly and appear to be a greener organization. We can now gather that the term 'Eco Friendly' is very ambiguous.
The service's that we provide at Dragon's Breath inflicts no harm at all to the environment and in turn creates a platform in which we can erase energy concerns for your commercial business or homes.
If you have a Renewable Energy Project in mind that you wish to undertake.
Dragon's Breath will offer you consultancy solutions to aid your task.
---