Dragons Breath Solar energy deployment systems mobile shop window for renewable innovation projects and component battery storage idea's.
Click on pictures below to view product ranges and prices. These incluse solar energy powered street lights, solar panel deployment fixings. Energy systems batteries and associated solar parts. Thermal hot water system parts, and educational energy deployment systems.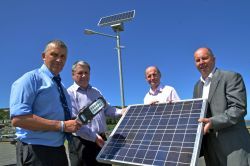 SOLAR ENERGY STREET LIGHTS & QUESTIONS (CLICK HERE FOR FULL REPORT)

SOLAR ROOF FIXING SYSTEMS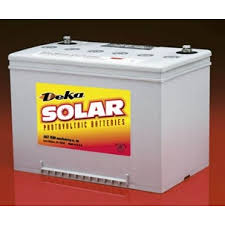 SOLAR BATTERY ENERGY DEPLOYMENT SYSTEMS

SOLAR PV SYSTEMS SPARE PARTS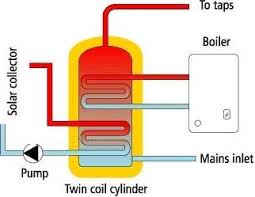 SOLAR THERMAL ENERGY PARTS

EDUCATIONAL ENERGY SYSTEMS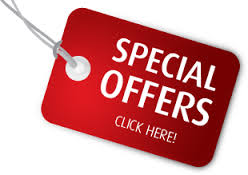 SPECIAL OFFERS
We hope that your visit will help with any questions you may have. If you feel that your ENERGY project requires us to design FIXINGS or offer support, or maybe you need to ask questions regarding a new solar powered battery backup project idea. If you have a problem with the DEPLOYMENT of existing SYSTEMS. Remember we can provide technical assistance for new solar PV installations and remote application projects. We have educational equipment and science kits to help student learn about renewable technologies, such as wind, photovoltaic systems and thermal energy deployment. Plus those solar heating system parts required for maintenance of any thermal installation or deployment of new projects.
This website provides an understanding surrounding the importance of quality when selecting any Renewable Energy System. Motivated by a strong engineering background Dragon's Breath Solar is now based at the Bridge Innovation Centre in West Wales. Where we provide material resources designed to be at the forefront of Solar Power technology, Creative designs helping manufacturing techniques involved to cope with special purpose equipment. Providing support for some of the World's leading companies. We have the ability of sourcing the best product available if we are unable to produce them ourselves providing a winning combination. Our Moto, we believe 'quality in - quality out'. Remember there are many hidden dangers using alternative energy equipment, but if you follow the right path and use our help then all these issues can be solved. We want to offer a solution for you to get your projects motivated for change. From creating your own small scale DIY projects to lighting up car parks with our Solar Powered Street Lights. We will be happy to start your renewable lifestyle change, Read as many pages as you wish on our web site that are designed to help you understand, these should guide and supply you with everything you need to know. Remember we can provide technical assistance for new exciting remote battery application projects.
please do not hesitate to get in touch.
PLEASE SEE OUR COMPANY PAGES BELOW
- FAQ - Advances in renewable energy - Benefits of renewable energy - Do you clean solar panels - Feed in tariff - Free solar panels - High grade solar panels -Is my house suitable for solar panels - MCS - Planning permission for solar street lights - Solar energy return - Solar lighting - Solar panel cost - Solar panel efficiency - Solar panels in bad weather - Do solar panels increase house prices - Solar panels planning permission - Solar street lights maintenance - UK Sunlight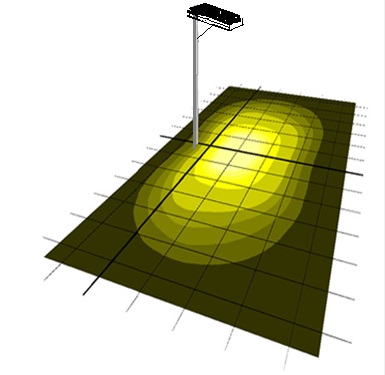 Where can they be used

Solar Street Lights can be used in a number of places. Usually, customers who buy our Solar Street Lights will use them in car parks, walkways, gated areas, bridle paths, cycle tracks, sports centers or a drop-off point.
It appears that these areas are the most beneficial to be illuminated using this low energy method.
Solar powered lights can be configured to operate from dusk until dawn using our specialized electronic control systems. Other options include when motion is detected or be set to switch on and off at certain times.
Dragon's Breath solar lights are self-contained unit with all the necessary technology to generate and store the electricity to power the lighting system. Our expertise will ensure that each light is manufactured to meet the demands of the area to be illuminated. This will take into account the following and determine the number of units and the spacing required:
The area of coverage required (size)
The amount of light required (brightness)
For how long the area needs to be illuminated
The latitude of the area to be lit (i.e. hours of available daylight during the year to generate power)
The height of the lamp pole(s)
The installed lights will then cost nothing to operate, they will return minimal maintenance and require no digging of trenches to connect it to a power source. In addition the light will have a zero carbon footprint as no carbon dioxide will be produced generating the electricity to power the light..
The benefits of using our Solar Street Lights -

Provide up to 12 hours of light daily depending on location.
Easy to install.
No digging required to lay cables.
Low cost of ownership (no electricity bills with our 50,000 hour, 10 year maintenance free LED bulbs)
up to 5 Years guarantee.
Maintenance free.
Low temperatures.
Zero carbon emissions.
No light pollution.
Sensor activated if required at 10m circumference.
Sensor operated lights will stay on for 90 seconds then are able to go to half power mode until re-activated by persons approaching cars or large animals..
High performance materials used make it suitable for any weather conditions. Our Solar Street Lights meet with the current, relevant standards.
All versions of our Solar Powered Lighting Systems are available to purchase using this link
Solar Street lighting Information link: Click here to download
For further details regarding the Dragons Breath street lighting systems. We offer a bespoke system designed to work all night around if required.: Check this link out for more information

Single and three phase inverters to make energy from solar power.
Leading manufacturers dependable service.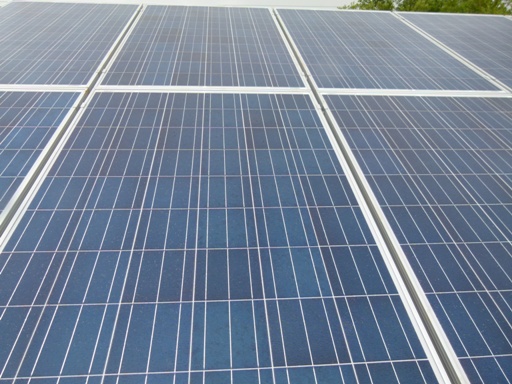 Buying low cost materials for your project or looking for the cheapest option possible is buying into a false economy. For instance; if you buy the cheapest Solar Panels on the market you will get the worst results and output. If you buy the higher grade of quality panel you will get a lot better results, more energy from our gloomier British days and in turn, you will get more money. It really is as simple as that. Lower grade quality Solar Panels decrease in efficiency rapidly between 5-10 years, where as the higher grade of quality Solar Panel will last for 20+ years performing at a consistently high rate of efficiency.
A Solar Panel fitter does not care for the level of quality panel he is fitting and will most likely not know. Their aim is to fit the appliance and to get paid. At Dragon's Breath we offer a solution. We source the highest grade equipment possible in order for the end user to gain the most they can.
Do not base your Renewable Energy Project on cost alone. 'Quality in - Quality out'
Solar Panels are based on size, quality of material, brand, longevity and such certifications the panel will possess. Taking this all into account it is not beneficial to simply pick the cheapest option. The Solar Panel should be chosen on the following factors. What size panel is needed for your given project? Will a lower grade of quality panel last as long as you want? Will the panel you have chosen give the full performance required to see return on your investment? Do the manufacturer offer a solid guarantee? Do the Solar Panels you have chosen match the necessary certifications deemed by the Government's 'Feed-In-Tariff'?
Dragon's Breath will always source Tier 1 level of quality. Tier 1 quality goods are in the top 5% of all manufactured panels in the world. It is the most efficient tier and shows the greatest of returns to their customers. The said manufacturer will take control of every stage when making their Solar Panels and reinvest millions into research and development. They use robotic processes of manufacturing and have been building the highest level of panels for over 5 years minimum. Only the highest of quality materials will be used when they are constructing their panels. The higher the grade of silicon used, the longer it will last, the more efficient it will be and therefore the greater the performance. The lower two tiers are the 95% of the remaining market. These companies invest very little if not anything into research and development and often manufacture their own material. Human production lines decrease quality of soldering work of cells as the expertise and ability of each given worker will vary greatly. These companies are often very new and have been in production for between 2-5 years.
The lower the price the lower the quality. All Solar Panels come with a 'nameplate'. The lower grade of panels may read as 230w, but may only be functioning at 215w and therefore losing 15w of power. Hence, buying a Solar Panel for cheap is therefore false economy.
Your Solar Panel Shopping Checklist -
1. Who is the company that manufacturer the solar panel? Are they reputable?
2. Check to see what materials are being used and how they are manufactured.
3. Gage how well the Solar Panels will work once being used. Will they be efficient and can they promise returns on your investment?
4. Compare the levels of guarantee with other companies in order to estimate a level of quality.

Dragon's Breath can promise quality on all avenues
Our guarantee -
10 years with 100% product warranty
12 years 90% rated power output
25 years 82% rated power output
Featured Products
---